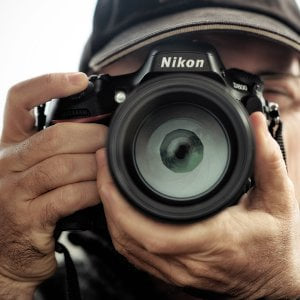 Hans-Peter Deutsch
Biography
For over 30 years I am trying to MAKE images, as opposed to just 'taking shots'. While my landscapes show how the world might have looked BEFORE we humans came, my Urbex images show places AFTER we have been there. By a simple before-after comparison you can judge for yourself how good the human species is for our planet.
Licensing is available for most of my images. Just click on 'License Photo' in the full screen view of an image. If you'd like a license for an image without that link just contact me right here.
Prints are available in all sizes (and literally any aspect ratio) for all of my images and are handled on an individual basis. Simply contact me right here or via Email at hpdeutsch@gmail.com - that's all you have to do! You don't have to worry about paper, lamination, lining, gloss, ICC-profiles or anything. I strongly believe that these kind of decisions are all an integral part of  the art-creation process and thus have to be made by the artist.
Your prints will be made on top-grade photographic paper, foil-clad onto an aluminium Dibond® board and than sealed with acrylic glass. The prints are of the highest gallery quality and the coating is done with a very special, unique process where the acrylic cover is softly rounded at the edges yielding a slight magnifying-class effect. They really look incredible, sort of like the screen of a Samsung Galaxy S7 Edge phone (only much larger of course). They have a very 3-dimensional look, and really jump off the surface. Also, very high quality framing in galvanized aluminium on the back is already provided. So, out of the box, the prints are ready to hang on the walls of even the most demanding museum.
Of course, this kind of quality is not cheap. Just as a rough guideline, a 8 x 10 inch is ca. 185 €, a 16 x 24 inch is ca. 888 €, a 30 x 30 square is ca. 2081 € and a 20 x 60 panorama is ca. 2775 €.
These are just a few examples to give you a rough idea. All sizes and formats are possible. If you'd like to outfit a whole office, entrance hall, etc. and want to order many large prints, you can get a significant discount. Just talk to me!
Very secure packaging in wooden crates, custom made for each individual size, is already included in the price. However, shipping cost are not included and depend, of course, on the shipping destination and carrier used. Normally we ship with DHL or UPS, worldwide from Germany. For instance, price for shipping within Europe with DHL is normally ca. 20 Euro.
Impressum (required by German law): Angaben gemäß § 5 TMG: Dr. Hans-Peter Deutsch. Verantwortlich für den Inhalt nach § 55 Abs. 2 RStV: Dr. Hans-Peter Deutsch
Contact